Sundance Native American Style Flutes - A Unique Design to Save Orphaned Wood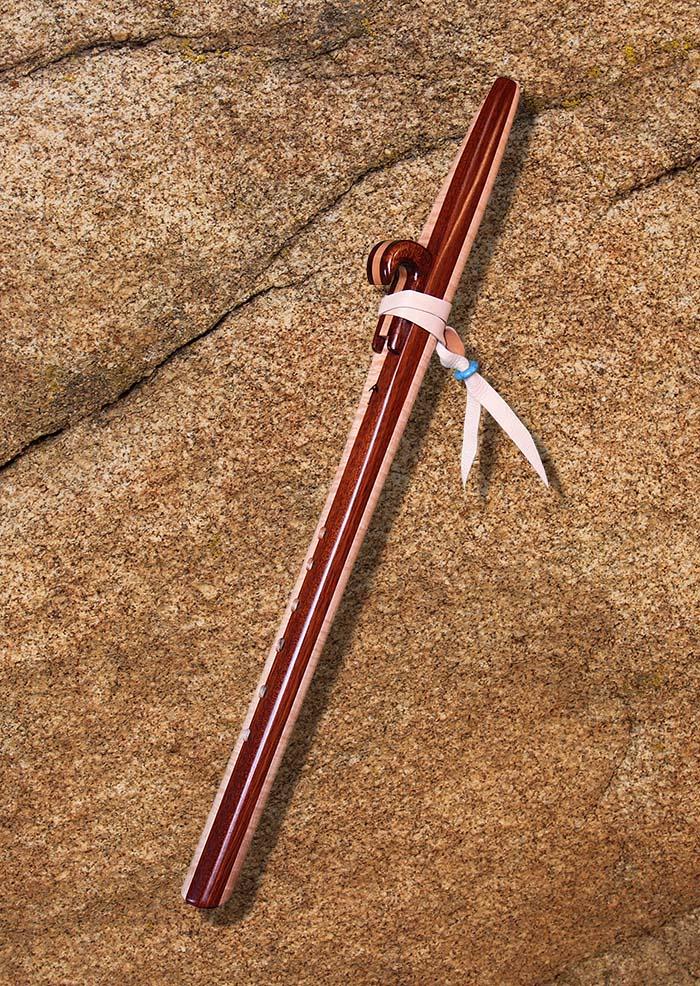 The design of the Sundance native American style flute was created by my flute mentor Clint Carlyle. Clint's wife, Mary, was part Lakota Sioux. Every year Clint would make flutes to take to the sundance ceremony at the Sioux Nation reservation in North Dakota. There he would gift these flutes to the Native Americans who attended the ceremony. At the end of the Sundance ceremony pieces of the Sundance tree would be given to the dancers who had participated and to people who helped support the ceremony.

Clint wanted to make a Native American style flute for his wife from the piece of cotton wood they had been given but it was not large enough to make a flute. So he glued the Sundance cotton wood to a piece of walnut that he had in his shop. From these combined woods he made his wife a Native American style flute.

I end up with many pieces of wood that are too small to make an entire flute. So that this precious wood is not wasted I glue different, contrasting, wood types together and call them Sundance flutes in memory and gratitude to Clint and Mary. It is more work to make a Native American style flute this way but I can't stand the idea of putting good flute wood into the fire.
Sundance native American style flutes are sold only in a few select stores.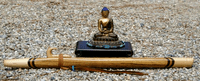 Click To Listen To John Talk About The Sundance Flute

If you are attracted by this flute design I sometimes have a few for sale. Call me at 760-365-8312 for availability.