---
Custom Made Love Flutes
---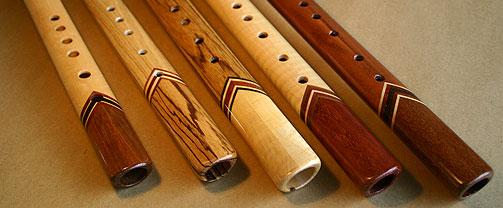 I enjoy making custom Native American style flutes. The significance of the flute crafting process is enhanced when I have a specific individual in mind as I am at my bench working on the flute. However, my production schedule (if you could call it that) is subject to change.
This is because I am a one-man shop and all kinds of things can happen that alter any schedule. Then the commitments I might have made are thrown off. So, if you want a custom Love flute you need to be patient with me. I will always be doing the best I can to get your Native American flute to you in a timely fashion. What I am trying to say is I like to hear from you about the progress of your flute. But, you have to be patient.
Feel free to contact me with any questions.
---