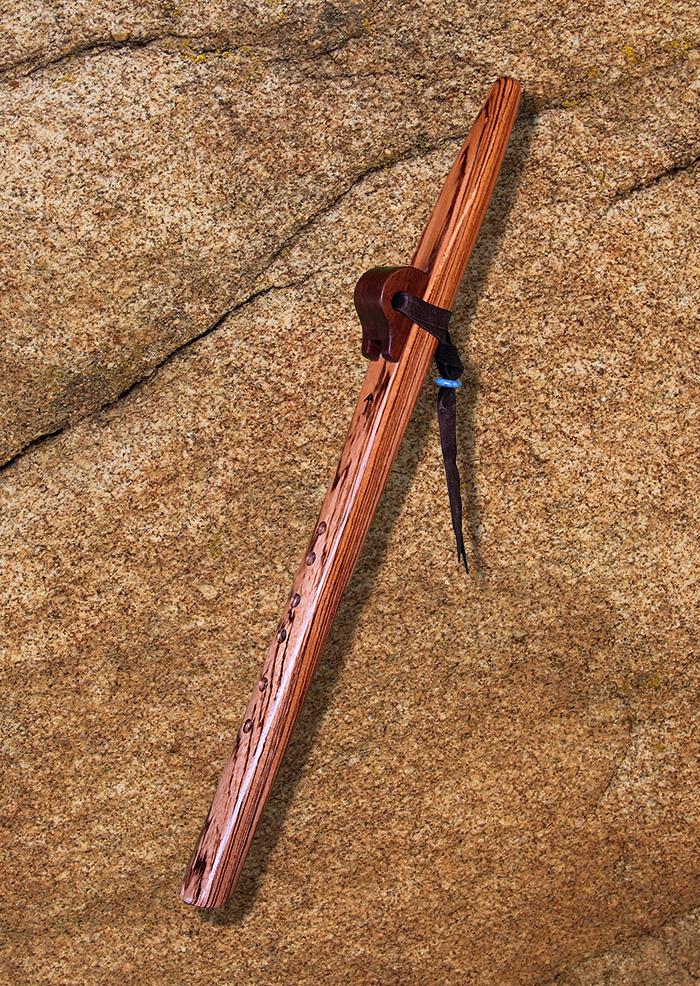 Zebrawood Love Flute
Bird: Walnut
from $245.00
Zebrawood is a very prized and expensive African hardwood. Zebrawood has very distinct and beautiful grain patterns of black/brown alternating with cream/tan colors. It is a coarse grained wood with open pores. Native American style flutes made of zebrawood tend to have a mellower quality of tone than the flutes made of bubinga and purpleheart.
---
Wet Out Protection
$50.00
---
Turtle Flute Fetish
Optional
Add a Dolomite turtle fetish hand carved in Peru. Colors vary. See this image for example.
If you do not add this item to your cart you will receive the normal wave bird as shown in the photo.
$25.00