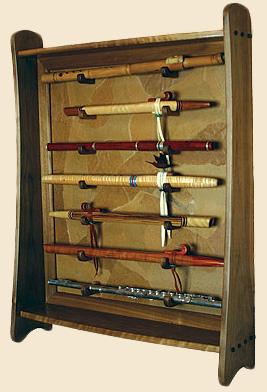 This is a wall hung Native American style flute cabinet made of American black walnut wood.
The cabinet can also be stood on the floor or placed on a tabletop.
This flute cabinet comes apart to make it easy to ship.
Cost approximately $400.
Contact me for more information or to order one.